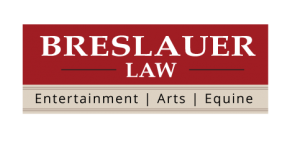 THE MOST IMPORTANT NEW FILM/TV LAW
California is adding more than 900 new laws in 2015, and while only a small portion of those directly effect the entertainment industry, there are at least a couple that merit particular attention.
The single most important new law for the entertainment industry is the film and TV tax credit expansion. This is the first significant effort in quite a while to address the problem of runaway production, by expanding the funding of the credits program from $100 million to $330 million. The Film and Television Job Creation and Retention Act, aka AB 1839, also broadens eligibility for the credit to include big budget features over $75 million and network TV pilots, does away with the cap for indies (and some studio) films and adds incentives for job creation.
California's tax credits have been operating through a lottery since the program began in 2009. That too has been eliminated, in favor of merit-based analysis that puts increased emphasis on job creation.
While it's hard to predict if this change will be enough to make a real dent in the amount of productions that are being filmed elsewhere, industry insiders are guardedly hopeful. Can productions be lured back from New York, Atlanta, Vancouver and elsewhere? It remains to be seen. California still lags behind such alternate locations when it comes to most bottom-line calculations. What's more, California is, in general, a hostile environment for business. So it will take a lot more than this one change to turn around the damage that has been done to California's economy in the past fifteen years. But this is a significant first step.
/
ANOTHER IMPORTANT NEW LAW FOR ENTERTAINMENT EMPLOYERS
If you are an entertainment industry employer — even if you only have one employee in California — there is a new labor law that may effect your business. As of this new year, employers must provide paid sick days to employees who don't currently get any sick time. Passed as AB 1522, this law is expected to impact about 40% of the workforce – the percentage of employees who had no paid sick leave in 2014 — and it could apply to your employees. Under the new law are, employees who work in California for thirty or more days will accrue paid sick time, and they have to be on the job for ninety days before they can use their accrued paid sick time, even though they will have started accruing that time when they started on the job or on July 1, 2015 (when the law takes effect), whichever is later. The law does not apply if there is a collective bargaining agreement in place, as long as that agreement meets the requirements for paid sick leave. This law goes into effect in July, so make sure you're in compliance well before then.